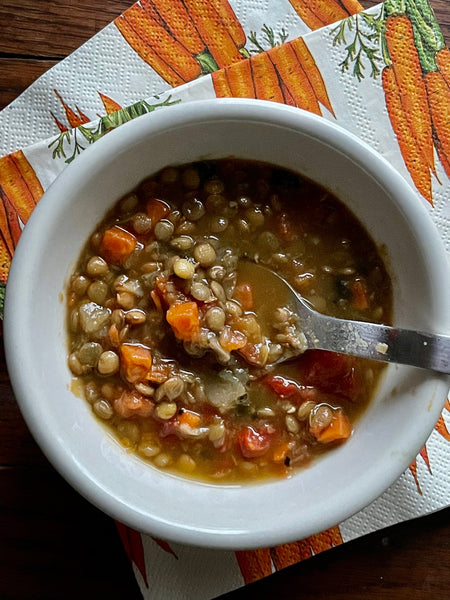 Lentil Spinach Soup - 21oz
Healthy flavorful soup. One of our favorites.
Signature Ingredients:

Our house made Vegetable Broth (water, carrots, celery, onions, olive oil), Carrots, Tomatoes, Lentils, Onions, Spinach, Olive Oil, Garlic, Cumin, Garlic Powder, Salt & Pepper. 
VEGAN - GLUTEN FREE 
Serving suggestions:
Pour this soup over rice,  pasta, or zucchini noodles and you instantly have a fragrant aromatic dinner. 
Living in the NYC area?  Find this soup also on www.farmtopeople.com follow link  ttps://www.farmtopeople.com/summary.php?go=products&search_substring=pika