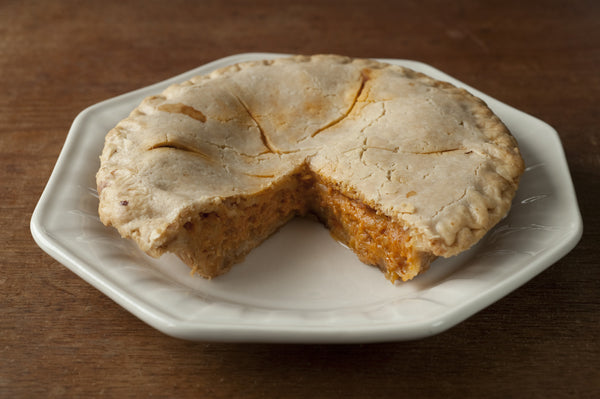 Lobster Pot Pie - 12oz
For all the Lobster Lovers out there - this Pot Pie is our sophisticated version of a traditional pot pie! It is delicious luscious treat. 
The 6" format makes it a perfect meal for one person. This pot pie needs to be thoroughly baked before eating. The top is still raw dough.
Signature Ingredients:
Crust and Top: Pastry Flour, Unsalted Butter, Water, Salt
Filling:  Carrots, Celery, Onions, Leeks, Flour, Butter, Lobster Meat, Green Peas, Lobster Base, Tomato Paste, Chablis Wine, Spices

12 oz
ALLERGEN: WHEAT - MILK - SHELLFISH (Lobster)