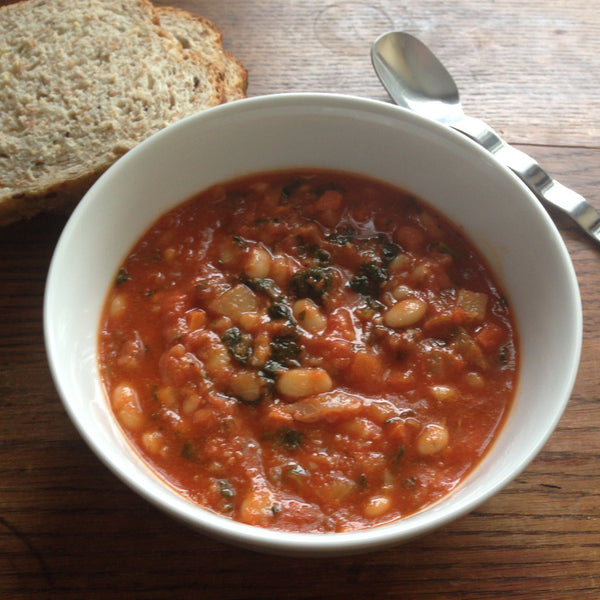 Tuscan White Bean Kale Soup - 22oz
Signature Ingredients:
Water, Mix of Beans (Great Northern Beans, Cannelini, Navy and Lima Beans), Tomatoes, Potatoes, Onions, Carrots, Celery, Kale, Cabbage, Olive Oil, Garlic & Spices. 
VEGAN -  GLUTEN FREE
Serving suggestion: Turn this soup into a substantial oven dish by adding bacon and sausage. For the vegetarians among us, there are many tasty meat alternatives - Fry the thickly sliced meat in a skillet - put in oven dish - pour the Tuscan White Bean soup on top and make sure to fully cover the meat. Put in a 350F oven for 40 minutes. Et Voila, you have a french style cassoulet dish.
Serve hot and enjoy!
Living in the NYC area?  Find this soup also on www.farmtopeople.com follow link  ttps://www.farmtopeople.com/summary.php?go=products&search_substring=pika